It is not just the attention to detail which gives our character mascots heart, it's that twinkle in the eye and saucy grin which turn a Sugar's mascot into a crowd-pleasing, huggable mascot costume.
Just like any investment, it is important to do your research and planning to ensure that you get the most out of your character! Start with an idea, or no idea at all! Bringing your character to life can start in many strange ways… some may start with a graphic of a character or logo that is already used in branding, while others may begin with the crayon drawings of a child. Some clients have an existing mascot costume that they want redesigned or duplicated with only minor changes. Whatever the circumstances, contact us and we'll help you develop your ideas into a design that exceeds your expectations.
It's all in the artwork!
At Sugar's Mascots, we understand what makes your concept truly come to life. The same careful attention we pay to every detail of your character's expression is applied throughout the process of building your entire custom mascot.
Sugar's Mascot Costumes has played a major role in inspiring design standards for our industry. Our art department is vital to the character development process. We are trained to help you with the creation of a unique mascot, whether you are working with a concrete concept or not. We listen to your needs and wishes, and use our many years of experience to deliver exactly what you want in a mascot.
At Sugar's, we offer a linear sketch as complimentary hand drawn original artwork. There is something unique in a free-hand drawing that doesn't seem to be captured in computer-generated artwork. We also provide colour renderings and digitized artwork in circumstances where the character or project becomes more complex.
Understand your options and needs before you start! We're in the business of making custom mascots; this means that you're in charge! Not only are there boundless design possibilities but also there are many functional choices when it comes to hands, feet, vision, etc. We'll help you decide what is right for you, your performer, and even your target audience. Have a look at our Different Styles to get an idea of the possibilities, and don't be afraid to ask for something we didn't mention. In fact, our mascot mentors are just a phone call away… why not give us a call to brainstorm?
Understand the cost. It often takes our specialized artisans 120 man-hours to make a character. They are made with heart and made to last. While some vendors sell higher priced mascots, these often incorporate intangibles, such as marketing plans. Yes, there are also lower priced mascots out there (we've often been asked to replace these). Cheap mascots are usually produced at a low quality by cutting corners or mass manufacturing, with small changes to fabric, colour, or ear style, etc. It is important to spend the right amount of money on a mascot built by an experienced manufacturer that understands your needs and will stand by their product. A mascot is an investment that should last for many, many years and that should be able to live up to your mascot marketing ambitions.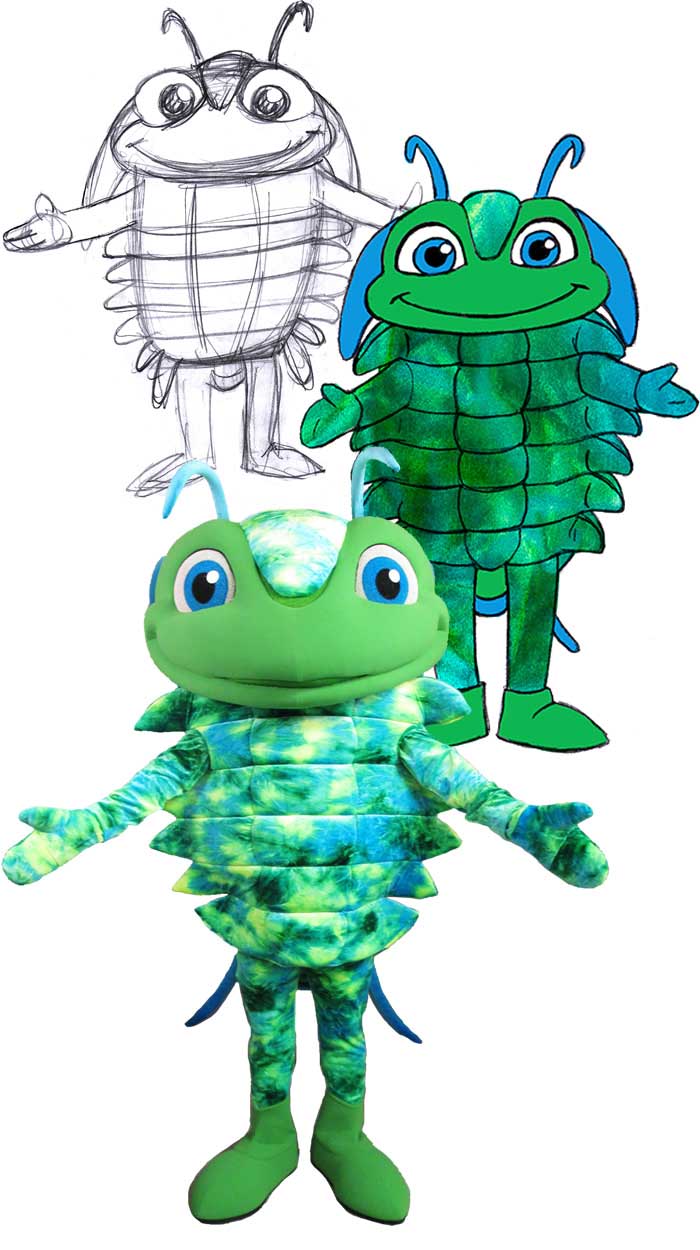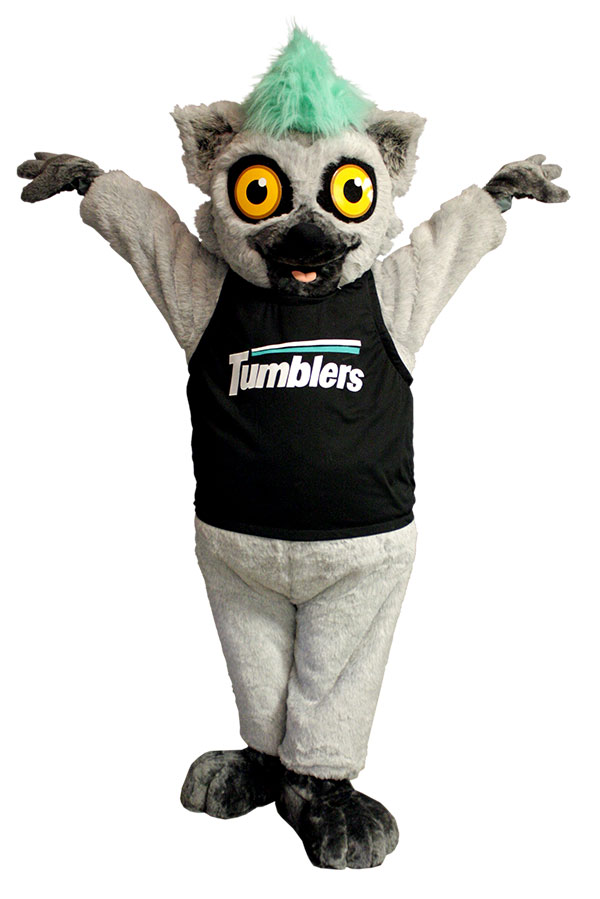 Sugar's Mascot Costumes is worth the wait!
We'll admit that we're constantly busy and that our lead times are often 8 to 12 weeks. You might think it would be easy for us just to add part-timers or temporary contractors to increase our production speed, but we don't take shortcuts. In fact, we are rather slow to add members to our team for two reasons.
It takes time to find an artisan with the right background, training and attitude who has the potential of becoming a perfect fit and valued member of our elite team.
Hiring is only the first step. It takes two years of training and apprenticeship before we see a new staff member work independently.
One of our beliefs is that part of our excellence comes from the personal attention given to each job and this takes time. We also need time for consultation amongst our team of experts and for consultation with you. On average, it takes our specialized staff over 120 man-hours to hand-craft your mascot!
When you choose Sugar's Mascot Costumes, you will notice the care and attention to safety and comfort that goes into your custom-made character. With Sugar's, you get more than just an excellent mascot designed and built to look like the artwork. You get us, too, and we have been making custom-made mascots since 1985. Your business is important to us, and we will always treasure your mascot. We support our clients with a full in-house repair and cleaning service for all mascots, whether built by us, or elsewhere. Our artisans build every part of your costume on our premises with pride and accuracy, to ensure that you receive a character that you will love for years to come.
Send us an enquiry and we'll get you started in making your own three-dimensional huggable and high-fiving mascot costume!