Keeping your mascot clean will not only keep your performer happy, but also ensure your mascot lasts for many, many years.
Clean mascots get the right kind of attention in public, and make welcome guests at special events! Although we do provide cleaning instructions with each mascot costume, many of our clients prefer to have Sugar's Mascot Costumes professionally clean and store their mascots because they lack the facility, time or space. Need a repair? We understand that accidents happen and we're here to fix them. Keep your mascots looking and smelling their best with Sugar's Mascot Costumes.
Professional Cleaning & Repair Service
We offer a professional deep cleaning & repair service, whether we made your mascot or not!
An annual deep cleaning by our experts will help preserve your character so that it lives a long and fulfilling mascot life! Our cleaning service includes minor repairs, such as missing buttons and small seam tears, but we are here to help with major repairs, too! After your character is assessed by the team, you will receive an estimate for any additional work that we recommend. We will of course wait for your approval before proceeding with any additional work.
Our cleaning turnaround time is usually between 8 and 10 business days. To arrange cleaning, simply call Sugar's Mascot Costumes at 1-800-653-0253 and ask for the cleaning specialist.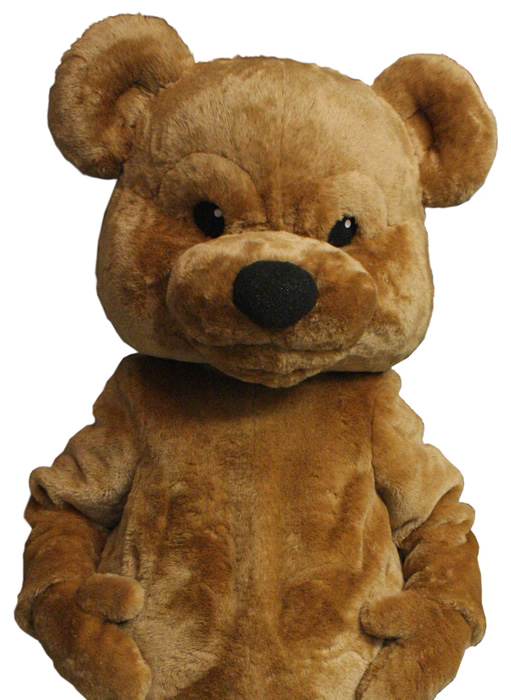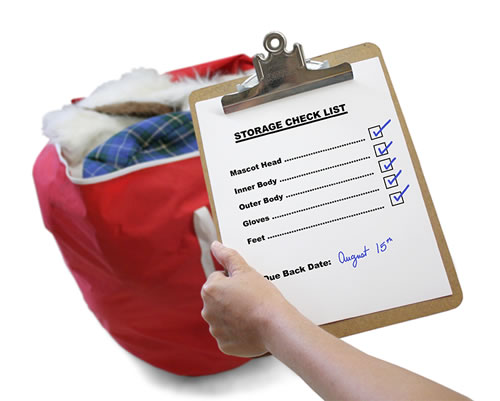 Mascot Storage and Management
We offer a clean, secured, climate controlled storage space to allow your mascots to rest and refresh between performances. Characters that are stored with Sugar's Mascot Costumes will be fully insured for their replacement value while on our premises.
When you are enrolled in our Mascot Storage and Management program, we'll make sure your mascot will be "event ready" whenever needed. Our convenient dispatch service will make certain your mascot costumes are delivered on time to performances, and are safely returned to Sugar's Mascot Costumes after each performance with all their parts and pieces. We use your preferred courier account so as to keep your costs at a minimum.
When they are returned to us from an event, they are each cleaned and examined for wear before being stored away. We will include small repairs, and if we find and major repairs we will notify you immediately and provide a written estimate. This will ensure your mascot will stay in optimum condition for many years of use.
Caring For Your Own Mascot!
When you purchase a mascot from Sugar's Mascot Costumes, you are purchasing a quality product! That is why most parts of our mascots are machine washable, to make it easy for you to preserve them on your own premises. Our characters come with individual custom care manuals including cleaning instructions written specifically for your character. Below are some general instructions and tips:
Follow your manual closely when cleaning at home.
When cleaning clothing parts and pieces use a cold wash & rinse cycle on the gentle setting in the washing machine.
Do not send your character to the dry cleaners unless specifically instructed in your manual.
Hang to dry. Do not put any pieces in the dryer unless instructed by your care manual.
Do not put anything made of foam in the dryer or near extreme heat. Foam will melt when exposed to high temperatures.
Read the tips below for cleaning heads, feet and shapes.
Contact us if you have any questions or lost your manual!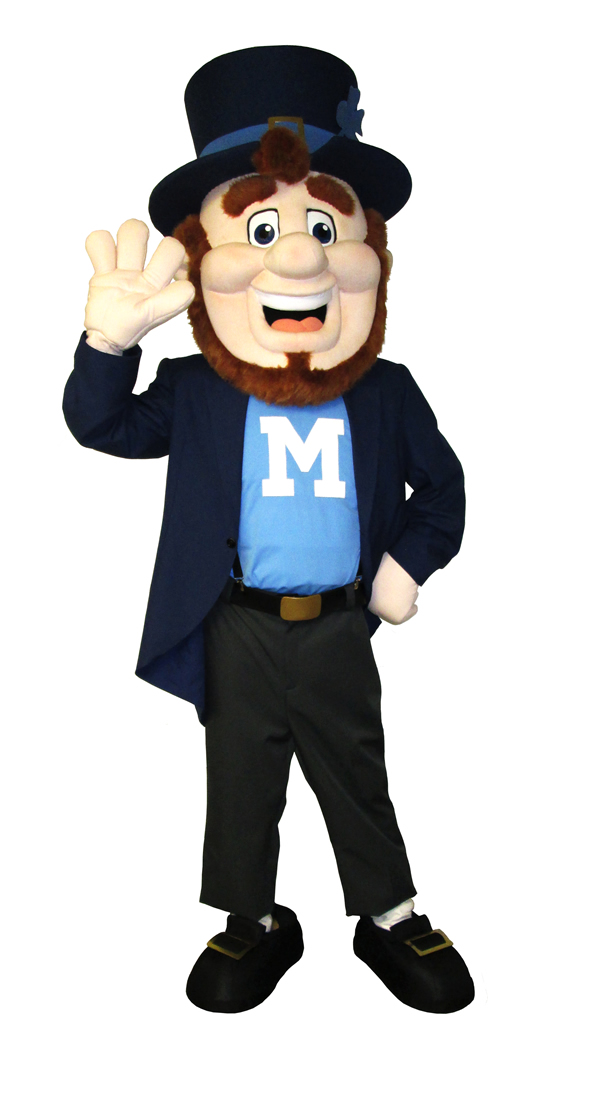 Special Care Notes For Mascot Heads & feet
First, use a vacuum cleaner with attachment to remove dust and debris. Make sure that the vacuum's nozzle is clean before use.
Clean with spray upholstery cleaner following directions on the bottle (avoid aerosol cans as it is difficult to remove the soap).
Remove the cleaner with small amounts of fresh water and blot dry immediately with a clean towel. A wet-vac vacuum with a hand held attachment is an excellent way of removing excess dampness. Never soak the head in water.
Brush the fur parts with soft pet brush while still damp to achieve its best look. Do not use a hair dryer on the fur.
Wipe out the helmet with a disinfectant cleaning product, like rubbing alcohol or an unscented cleaning product.
Remove your halo liner and wash as per machine clean instructions above; when fully dry, replace into the halo (please note this applies to clients with sports halos only, not helmets).
Check your fan batteries and change them if necessary (see notes below about troubleshooting).
Special Care Notes For Shape Mascots
Clean the clothing accessories (like legs, arms and hands) as per the general machine washing instructions above.
When washing the shape mascot body, always take care to dry it out thoroughly. If an area has been spot cleaned, use a dry cloth to sponge out as much water as possible, and then brush over the entire fabric with a slightly damp cloth.
A wet-vac with a hand-held attachment is the best way to remove any soap or rinse water you have applied to the mascot.
Clean in small areas and work from seam to seam to prevent water stains from developing.
To speed along the drying process, a hair dryer can be used from a distance while blotting with a clean towel. However, a hair dryer should never be used if your shape mascot is covered in fur.
Are the batteries correctly inserted into the plastic battery holder?
Do the batteries have a charge? Try a fresh pack of batteries.
Check that the contact on the battery holder is connected.
Check that the switch turned ON.
Check wires on the switch – be careful, the wires are delicate!
With the switch on, gently squeeze and twist battery holder (with batteries in place) to initiate better battery connection.
Remove batteries and clean battery holder.
If a battery is experiencing a loose connection, gently stretch spring in battery holder.